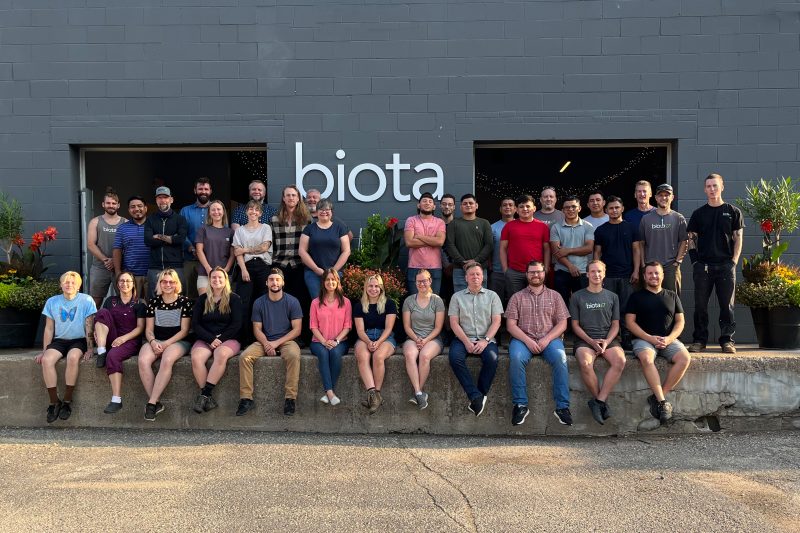 Interested in working with us? We look for individuals that are eager to do good work. We prefer if you have industry experience and require that you have a desire to learn. Tell us about yourself in the adjacent form.
There are a few key hiring times during the year, so you may not hear back immediately. However, we review each inquiry and will contact you if an opportunity opens up.
biota's compensation package includes health insurance, sick and safe leave, 401k plan, and a fair, living wage.